2016 FS-ISAC APAC Summit

Date : Monday, 20th June 2016 to Wednesday, 22nd June 2016
Time : 8:00am to 6:00pm daily
Venue: Suntec Singapore

The 2016 FS-ISAC APAC Summit is a 3 days summit and showcase exhibition bringing together leading industry experts. This year's theme is "Strength in Sharing expanding the trust."
Exabeam is a Bronze sponsor of the event and will be exhibiting and conducting demo insights to the User Behaviour Analytics Space at our booth. We will be happy to share more on the growing necessity of UBA solutions with you.
Harjith Prabhakaran | Product Director – APAC & Japan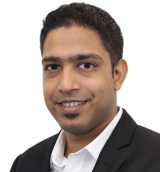 Exabeam will be stationed at booth 15. See you there!
Team Exabeam