2017 FS-ISAC APAC Summit

Date : Monday, 3rd April 2017 to Tuesday, 4th April 2017
Time : 8:00 am to 6:00 pm daily
Venue: Suntec Singapore

The 2017 FS-ISAC APAC Summit is a 2 days summit and showcase exhibition bringing together leading industry experts. This year's theme is "Strength in Sharing Content, Connection, Collaboration."
Bitsight is a Silver sponsor of the event and will be exhibiting and conducting demo insights to How to Get Control of Third-Party Risk  at our booth. We will be happy to share more on the growing necessity of Third Party Risk solutions with you.
Royston Chng| Regional Sales Director – APAC & Japan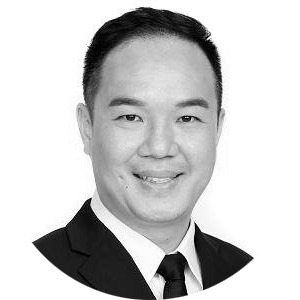 Royston Chng has 14 years of experience in Asia Pacific 's IT Industry . Royston possesses diverse experience having been in the end user, system integration, distribution and principal organizations covering systems development & engineering, security architectural design & consultancy roles. Prior to BitSight Technologies, Royston worked with Barracuda Networks, Inc. for a over than a year. As Regional Director, Southeast Asia and Korea, he was the lead managing the regional Sales, Marketing and Engineering teams. The team successfully delivered 180% quota within 180 Days in 2015. Past Experience • Regional Sales Manager for South East Asia at Imperva, Inc. where he consulted with key customers from executive committees and senior management teams to gain understanding of their needs and advocate IT Security Best-Practices and strategies internally and externally. The region was named top in 2014. • Account Director at BT Global Services where he managed all strategic account planning in the Public Sector and Financial Services Industry. He was responsible for identifying new clients and business opportunities, meeting with key stakeholders to explore the latest technologies as part of solution integration offerings, contributing to 65% of the Business Unit's total revenue.
BitSights will be stationed at booth 15. See you there!