AusCERT 2017 Exabeam

Date : 23rd to 26th May 2017
Time : 8:30AM to 5:00PM
Venue: Surfers Paradise Marriott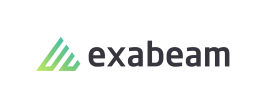 About the event 
The AusCERT Conference is the largest and oldest information security conference in Australia, with an annual participation rate of 700 and approximately 60 sponsors. It provides a platform for IT security issues discussion, networking with industry peers, and uncovering of the latest in IT products and services. 
AusCERT2017: United We Stand
This year, AusCERT aims to build cyber security resilience by gathering knowledge through the contribution and collaboration of its participants, working towards combating and preventing incidents such as data breaches. Modern technology has evolved to unprecedented heights with storage, computing power and high speed data, however the "people" processes around sharing relevant information lag behind. If we're to be truly united, we'll need a fundamental shift in our collective mindset.  How can we share threat intelligence data in a community, yet remain competitive individually? How can we break down walls between the public, private and education sectors?
Drop by for a chat or demo

Exabeam will be participating as a Silver Sponsor located at booth S7. We will be sharing all about the latest and greatest in Security Intelligence and Management of SIEM and UEBA!