Cato Networks Hong Kong Executive Breakfast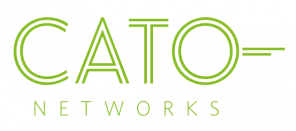 Date : 29th August 2017, Tuesday
Time : 9:00am to 11:30am
Venue: Function Room 1, 3/F, The Mira, 118 Nathan Road, Tsim Sha Tsui, Kowloon
Please join the Cato Networks team for a by invitation only Executive Breakfast on 29 August, 9 AM.
Your business has a new shape. It is expanding globally, relying on data and applications in the Cloud, and driven by a mobile workforce. It was easier to securely connect the business when it had one simple network perimeter – but that perimeter is now gone.
We need a new approach, a revolution rather than an evolution, to provide a secure enterprise network for the way we are now doing business.
Join us at this exclusive breakfast event to learn how Cato Networks is rebuilding a new network perimeter, in the Cloud, protected by a tightly integrated set of security services.
To RSVP, please contact Ms. Cathy Yeung at 3184 9412 or cathy.yeung@edvancesecurity.com.