CIFI Security Summit 2016 Melbourne, Australia – Exabeam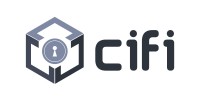 Date : Tuesday, 20th September 2016 to Thursday, 21st September 2016
Time : 9:00am to 5:40pm
Venue: Melbourne Convention and Exhibition Centre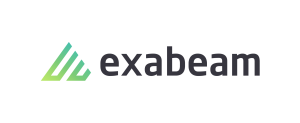 The Annual CIFI Security Summit takes place all over the world, Asia, Europe, Australia & North America. These summits are essential 2 day conferences and exhibitions bringing together leading security experts from around the globe to discuss Cyber Intelligence, Digital forensics, Cyber Security and Cyber Investigations. This is the only event of its kind that will run 4 simultaneous streams over 2 days in addition to case studies, demonstrations from global business leaders and a 30+ Exhibition. With over 400+ attendees and 30+ exhibitions, this year's CIFI Security Summit held in Melbourne is definitely not one to be missed.
Exabeam is a leading provider of user and entity behavior analytics, based on security-based data science and innovative Stateful User Tracking technology. We enable customers to detect and thwart cyber attacks that would otherwise go unseen by most enterprises. At the same time, we exponentially increase the productivity and effectiveness of valuable security operations teams by enabling them to cut through the noise of thousands of alerts and focus immediately on high-risk user profiles and behaviors. Built by seasoned security and enterprise IT veterans from Imperva and Sumo Logic, Exabeam is headquartered in San Mateo, California.
Exabeam is proud to be a Silver Sponsor for CIFI Security Summit 2016 Melbourne and Harjith Prabhakaran, will be one of the speakers for this event. We truly encourage you to join us in this insightful 2-day summit that brings together global leading security experts to discuss crucial topics such as Cyber Intelligence and Digital forensics. Exabeam will be located @ booth #3 and we will be there to answer your questions, as well as requests for demos.
Harjith Prabhakaran will be speaking at CIFI Security Summit Melbourne 2016.
Session Title:  Don't Fear the Machine: Augmenting Human Analysis with Security Machine Learning
Date & Time: 21st September 2016 (CIFI Day 2) @ 11am (right after Networking Break)
EVENT AGENDA
Day 1: Tuesday, 20th Sep
9:00 – 9:50  Grand Panel – The Collaborative Approach to Fight High-Tech Crime
9:50 – 10:40  Conducting Forensic Investigations of Suspicious Incident
10:40 – 11:00   Networking Break
11:00 – 11:50  Preventing and Eliminating Sophisticate Malware and Cybercrime with Real-Time Threat Intelligence
11:50 – 12:40  Understanding the New Threat Landscape: A Look into Global Trends and High Profile Attacks Like the DD4BC (DDoS for BitCoin
12:40 – 2:00  Lunch
2:00 – 2:50  Intelligence – Open Source Intelligence: Tools, Trends and Beyond | Intelligence Cyber Security (MGMT) – Business Resilience and Incident Response Strategy
3:00 – 3:50  Intelligence – OSINT: Vetting & Surveillance | Intelligence Cyber Security (MGMT) – Cyber Risk Management Programs
4:00 – 5:00  Intelligence – OSINT Mapping – Cyber Crime, Security and Digital Intelligence | Intelligence Cyber Security (MGMT) – Technology Risk & IoT Explosion – The Challenges and The Cyber Related Risks
Networking Cocktail
Day 2: Wednesday, 21st Sep
9:00 – 9:50  The Threat & Security Analytics
9:5 0- 10:40  Information Governance – Key to Safeguard & Manage Your Data to Avoid Vital Data Breach
10:40-  11:00   Networking Break
11:00 – 11:50  Open Source Intelligence Gathering: The Dark Net and The Evolution of Social Media Profiling
11:50 – 12:40  Online Financial Crime Intelligence: KYC and Monitoring Your Client in The Open Source World
12:40 – 2:00  Lunch
2:00 – 2:50  Digital Forensic – Penetration and Security Testing Best Practices | Digital Forensic Cyber Threat and Investigation – The Malicious Insider Threat Detecting Suspicious Patterns Examining Latest Exfiltration Techniques
3:00 – 3:50  Digital Forensic – Know Your Suspect – Uncovering Hidden Evidence from Mobile Devices | Digital Forensic Cyber Threat and Investigation – Data Breaches Investigation – Case Studies
4:00 – 4:50  Digital Forensic – Android & Network Forensics Device Forensic Analysis of Android Social – Messaging Applications | Digital Forensic Cyber Threat and Investigation – Deception Techniques and Tracking Attacker Using Honeypot
4:50 – 5:40  Digital Forensic – Forensic Analysis and Remote Evidence Recovery | Digital Forensic Cyber Threat and Investigation – Vulnerability Assessment and Threat Intelligence
---
SPEAKER
Harjith Prabhakaran | Exabeam Product Director – APAC & Japan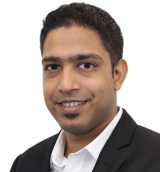 Harjith has 13 years experience in the Asia Pacific IT Industry. As current Product Director of Exabeam, he is responsible for driving sales, establishing channel relationships and growing Asia Pacific and Japan's customer base. Prior to Exabeam, Harjith worked with Imperva for 5 years, and brought with him a depth of consulting and solutions and experience in Security. In his role with Imperva, Harjith headed the pre-sales team for Asia and focused on strategic accounts, helping customers protect themselves against data security threats.