CISO Day 2016

Date : Tuesday, 16th August 2016
Time : 09:00AM - 11:00AM
Venue: Singtel Cyber Security Institute

Please join us at CISO Day.
Recent survey from consulting firm BDO International found that 54% of board directors are more involved in cyber security today than one year ago. As companies continue to face new threats against their information assets, it becomes increasingly important for organizations to answer the fundamental question: Is my organization secure?
While it is impossible to guarantee absolute security, benchmarking performance against peers and industry averages can provide visibility to an organization's performance relative to others. This intelligence can be leveraged across the enterprise, from making tactical decisions within the security team to strategic C-level decisions on investments, initiatives and hiring for cyber security.
We'd like you to join us at this event hosted by Singtel and Bitsight where we will share how your business can:
• Benchmark Security Performance: Measure and compare your security performance against your competitors and use it to communicate objectively with your board.
• Third-party risk management: Stay alerted to risks that happen across your entire network ecosystem including business partners, vendors and M&A targets.
• Cyber insurance underwriting: Assess the security performance of insured companies to reduce underwriting risks and negotiate your own policy
---
SPEAKER
Todd Laughman | VP of Sales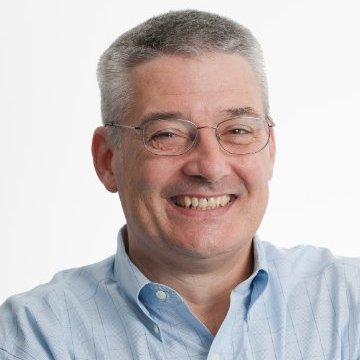 In his extensive career, Todd has successfully managed high performing sales teams including IBM, Q1 Labs, and Rivulet. In addition, Todd is a retired Air Force Colonel who has held command at Group and Squadron levels on 4 occasions.
Seats are limited, to RSVP, please contact Woon – P +65 9388 6886  apj.isr@bitsighttech.com .