Innoxcell Annual Symposium 2017 – Hong Kong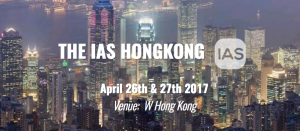 Date : Wednesday, 26th April 2017 to Thursday, 27th April 2017
Time : 8:30 am to 5:00 pm daily
Venue: W Hong Kong

The Innoxcell Annual Symposium (IAS) is the largest and most comprehensive international legal and regulatory compliance conference in Hong Kong, Beijing, Shanghai, Singapore, Australia and United States. This is the only event of its kind that will run multiple paths covering great diversity of Legal and Regulatory Compliance topics with over 20 sessions to select from and 10+ exhibitions.
Bitsight is a Gold sponsor of the event and will be exhibiting and conducting live demos of BitSight's Security Ratings Platform.
Our Regional Sales Director – Royston Chng – will also be speaking at the event on the topic "How to Get Control of Third Party Risk". 
Vendor risk management (VRM) is no longer emerging; it is here and we are seeing an increasing number of customers adopting robust vendor risk management program and best practices. The session will cover the following:
– How to deal with the evolving challenges with VRM
– Identify and address vendor risk management gaps
– Where the industry's VRM landscape is heading
Join in the session (WHITE COLLAR – RISK Track) happening right after the lunch break, on Day 1 – 26 April,  at 1:50 PM.
Royston Chng | Regional Director, APJ, BitSight Technologies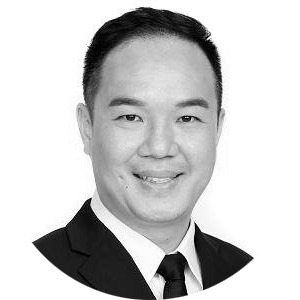 Royston Chng has 14 years of experience in Asia Pacific 's IT Industry . Royston possesses diverse experience having been in the end user, system integration, distribution and principal organizations covering systems development & engineering, security architectural design & consultancy roles. Prior to BitSight Technologies, Royston worked with Barracuda Networks, Inc. for slightly over a year. As Regional Director, Southeast Asia and Korea, he was the lead managing the regional Sales, Marketing and Engineering teams. The team successfully delivered 180% quota within 180 Days in 2015.