2016 LightCyber Enablement Workshop Series #3 – Singapore

Date : Monday, 29th February 2016
Time : 2:30pm to 5:30pm
Venue: Novacube Headquarters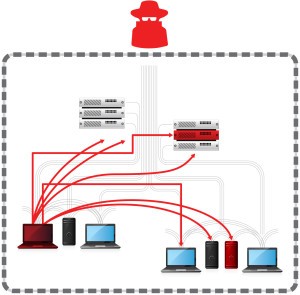 The LightCyber team will empower you with the required knowledge and resources. Don't miss this chance to learn more about LightCyber's Behavioural Attack Detection solutions and the new release of our Magna Platform which significantly expands User-Oriented network detection capabilities and complement existing Network and Endpoint Device capabilities. The Magna platform produces the highest alert accuracy and operational efficiency for security analysts and Magna's new broadened attack detection is consistent with a new security mandate recommended by Gartner.
Join LightCyber for our channel enablement workshop that will focus on how LightCyber Magna accurately detects compromised systems and stolen credentials inside the organization early in the attack lifecycle by integrating network traffic and endpoint state with cloud-based threat intelligence.
This 3 hour channel enablement workshop will discuss the role of active attack detection and it is for our channel partners who require a high level overview into LightCyber Magna Platform.
AGENDA
Monday February 29, 2016
2:30pm to 5:30pm
– Overview of LightCyber Magna Behaviour Attack Detection(BAD)
– Define Current Security Gaps and Magna Platform Benefits
– High Level Use Cases for LightCyber Magna (Network + End Point)
– Product Positioning
– LightCyber Magna Architecture Overview and Deployment Scenarios
– Demo
– Q&A
Seats are limited, you must be pre approved by the event organiser to attend.