Singtel Cyber Security Forum 2016

Date : 15 November 2016
Time : 8:30am to 4:30pm
Venue: Hong Kong Convention and Exhibition Centre

About the event

Organised by Singtel, this annual event features the following sponsors this year – BitSight Technologies, Trustwave, CounterTack, FireEye, Check Point, NCS and Palo Alto. The supporting organisations include the Hong Kong Computer Society, The Information Security Group of Hong Kong, HKITF and the Professional Information Security Association.
About the makers of BitSight

BitSight is led by a successful team with experience in internet security, networking, and risk management at companies such as IBM Security Systems, Q1 Labs, Cisco, Sun, OKENA, Brix, RSA and Raptor Systems. BitSight was founded in 2011 by Nagarjuna Venna and Stephen Boyer. Shaun McConnon joined as CEO in June 2012.
BitSight Technologies is participating as a Platinum Sponsor.
Agenda
08:30 – 09:00 Registration and Showcase Visit 
09:00 – 09:15 Opening Speech by Teddy Ko (Country Director, Hong Kong, Global Enterprise Business, Singtel)
09:15 – 09:45 Opening Keynote | Can We Outsmart the Hackers? by Harrison Lung (Associate Partner, Business
                         Technology Office, McKinsey & Company)
09:45 – 10:15 Keynote One | Ace Your Cyber Defense with Expertise, Intelligence and Technology? by David
                         Mclinton (Head, Asia Pacific Operations, Cyber Security, Group Enterprise, Singtel)
10:15 – 10:45 Keynote Two | Drive Business Decisions with Security Ratings by Royston Chng (Regional Director,
                        Asia Pacific and Japan, BitSight Technologies)
10:45 – 11:10 Networking Coffee Break and Showcase Visit 
11:10 – 11:40 Keynote Three | The Tale of a Pen Test by Michael Gianarakis (Director of SpiderLabs, Asia-Pacific,
                       Trustwave)
11:40 – 12:10 Keynote Four | A Thin Line Between Malicious Insiders ad External Attackers by Michael Davis (Chief
                        Technology Officer, CounterTack)
12:10 – 12:50 Panel Discussion | Actionable Cyber Threat Intelligence to Plan, Respond and Conquer by Paul
                         Jackson (Managing Director, Stroz Friedberg), Duncan Wong (VP, Financial Technologies, ASTRI),
                         Paolo Sbuttoni (Partner, Baker & McKenzie), Michael Lamb (Chief Executive Officer. CCW Global
                         Limited), Ken Chiu (Regional Head of Corporate Security, DuPont), Stephen Langley (Deputy CIO,
                        Securities and Futures Commission) and David Mclinton (Head, Asia Pacific Operations, Cyber  
                        Security, Group Enterprise, Singtel)
12:50 – 13:50 Networking Luncheon and Showcase Visit 
14:00 – 14:30 Keynote Five | Securing Your Enterprising Messaging in the Digital World by Ng See Sing (Head,
                         Portal City Business Application Services, NCS Pte Ltd)
14:30 – 15:00 Keynote Six | Joining Forces in Cyber Threat Prevention by Armando Dacal (Vice President, Service
                         Providers – Asia Pacific, PaloAlto)
15:00 – 15:15 Networking Coffee Break and Showcase Visit
15:15 – 15:45 Keynote Seven | Debunking Mobile Security Myths by Dan Tan (Mobility Channel Manager, Check                                  Point)
15:45 – 16:15 Keynote Eight | Maximise Your Security Investments: Moving to Intel-Led Security Operations by
                        Charles Ho Business Development Manager, Global Solution Providers, APAC, FireEye)
16:15 – 16:30 Lucky Draw
Meet our speaker Royston Chng | Regional Director, Asia Pacific & Japan, BitSight Technologies

Session Title: Drive Business Decisions with Security Ratings (Keynote 2)

Date & Time: Tuesday, 15th November @ 10:15 AM – 10:45 AM

Speaker details: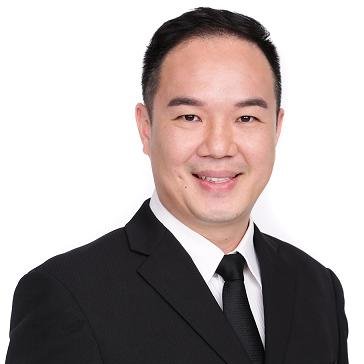 Royston Chng has 13 years of experience in Asia Pacific's IT Industry. Royston possesses diverse experience having been in the end user, system integration, distribution and principal organizations covering systems development & engineering, security architectural design & consultancy roles. Prior to BitSight Technologies, Royston worked with Barracuda Networks, Inc. for a over than a year. As Regional Director, Southeast Asia and Korea, he was the lead managing the regional Sales, Marketing and Engineering teams. The team successfully delivered 180% quota within 18 Days in 2015.