The CIFI Asia – Singapore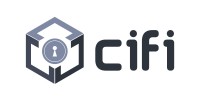 Date : Tuesday, 21st February 2017 to Wednesday, 22nd February 2017
Time : 9:00 am to 5:15 pm
Venue: Marina Mandarin Singapore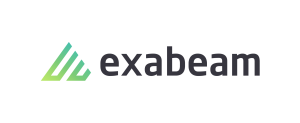 The Annual CIFI Security Summit takes place all over the world, Asia, Europe, Australia & North America. These summits are essential 2 day conferences and exhibitions bringing together leading security experts from around the globe to discuss Cyber Intelligence, Digital forensics, Cyber Security and Cyber Investigations. This is the only event of its kind that will run 4 simultaneous streams over 2 days in addition to case studies, demonstrations from global business leaders and a 30+ Exhibition. With over 250+ attendees and 30+ exhibitions, this year's CIFI Security Summit held in Singapore is definitely not one to be missed.
Exabeam provides security intelligence and management solutions to help organizations of any size protect their most valuable information. The Exabeam Security Intelligence Platform uniquely combines unlimited data collection at a predictable price, machine learning for advanced analytics, and automated incident response into an integrated set of products. The result is the first modern security intelligence solution that delivers where legacy SIEM vendors have failed. Built by seasoned security and enterprise IT veterans from Imperva, ArcSight, and Sumo Logic, Exabeam is headquartered in San Mateo, California. Exabeam is privately funded by Norwest Venture Partners, Aspect Ventures, Icon Ventures, Lightspeed Venture Partners, Cisco Investments, and investor Shlomo Kramer.
Exabeam is proud to be a Silver Sponsor for CIFI Asia – Singapore and Harjith Prabhakaran, will be speaking at this event. We truly encourage you to join us in this insightful 2-day summit that brings together global leading security experts to discuss crucial topics such as Cyber Security, Cyber Intelligence and Digital forensics. Exabeam will be located @ booth #3 and we will be there to answer your questions, as well as demo requests.
Harjith Prabhakaran will be speaking at CIFI ASIA – SINGAPORE.
Session Title:  Dump Your SIEM, Collect Every Byte and Power Your People
Session Overview: Cyber threats keep growing – they're more frequent and affect more people. Your security systems can't detect them, and your incident response teams are overloaded. Exabeam changes the game for your SOC and IR teams. Unlike legacy SIEM products,
Exabeam is built from the ground up to address security needs in a world of big data, identity-based threats, and painful expertise
shortages.

Date & Time: 21st February 2017 (CIFI Day 1) @ 12 noon 
SPEAKER
Harjith Prabhakaran | Exabeam Product Director – APAC & Japan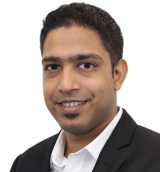 Harjith has 14 years experience in the Asia Pacific IT Industry. As current Product Director of Exabeam, he is responsible for driving sales, establishing channel relationships and growing Asia Pacific and Japan's customer base. Prior to Exabeam, Harjith worked with Imperva for 5 years, and brought with him a depth of consulting and solutions and experience in Security. In his role with Imperva, Harjith headed the pre-sales team for Asia and focused on strategic accounts, helping customers protect themselves against data security threats.