Novacube Emerges from Stealth Mode, Launches Technology Acceleration Services
POSTED on October 12, 2015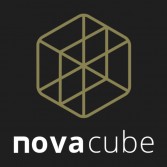 Adds Leading Technology Vendors to its Portfolio
SINGAPORE – October 12, 2015 – novacube, a leading technology accelerator that helps firms seek exponential growth across Asia Pacific and Japan today announced its exit from stealth mode. Incorporated in April this year, novacube's portfolio includes leading technology companies, namely Braidio, Exabeam and LightCyber. The company also works closely with industry partners in Singapore to provide acceleration services to local startups such as POP Media.
Stree Naidu, Founder and CEO, saw the opportunity to help emerging technology companies accelerate their growth in Asia Pacific and Japan through more cost effective and efficient means. Armed with twenty years of experience in Information Technology and having held executive level positions with public listed companies such as Imperva, Sun Microsystems, Brio Software, Hyperion and Tumbleweed, Naidu adds, "Novacube implements Effective Strategies and Flawless Execution ensuring our partner brands witness exponential growth upon market entry." Naidu works closely with his appointed management team, who have been instrumental in building successful public listed technology companies.
In addition, Advisor to the firm is Information Technology Entrepreneur and Investor Shlomo Kramer, currently the Founder and CEO of Cato Networks. Kramer states, "The novacube team's understanding of Asia Pacific and Japan's diverse and multicultural landscape is key to building and upholding customer and partner relationships."
The increase in technology vendors entering Asia Pacific and Japan and investments made in local technology companies has called for the need to implement competent growth strategies. Novacube offers unparalleled expertise in implementing the signature tri-phased strategy to partner brands. The three phases focus on "Reach", "Resources" and "Results" with the end goal of creating long-lasting lead generation opportunities and revenue. Technology companies at various stages of development; beta testing, emergent to full market entry launch can use novacube's proprietary tri-phase approach to reduce learning curves and risks common when entering new markets. As Ralph Pisani, Executive Vice President, Field Operations of Exabeam iterates, "The novacube team has the expertise of bringing new products to market, executing and growing new territories successfully."
In conjunction with novacube's launch, the company sponsored Techventure 2015, the leading Tech Startup event in Asia. The event was held from September 21, 2015 to September 22, 2015 at the Marina Bay Sands Expo and Convention Centre. Techventure was launched in 1996 by the National Science & Technology Board and the National Research Foundation of the Prime Minister's Office has been organising it since 2010.  A showcase of Singapore's Innovation and Enterprise ecosystem, Techventure is the key platform to where the best technopreneurs and investors meet to network and build partnerships and translate innovative ideas into reality.
About novacube
Novacube is a leading technology accelerator that helps firms seek Exponential growth across Asia Pacific and Japan. For more information, please visit www.novacube.com and follow us on LinkedIn, Twitter and Facebook.
###
Media Contact
Grenadine Lau
Director – Marketing & Operations, novacube
Email: grenadine@novacube.com
Mobile: +65 9888 0889
Tags: Asia Pacific and Japan, Braidio, Cato Networks, Exabeam, LightCyber, Ralph Pisani, Shlomo Kramer, Singapore, Stree Naidu, Technology Accelerator