Novacube insights: Our Evolution – Novacube turns One!
POSTED on April 4, 2016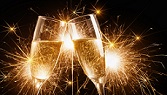 From a raw vision, to two buzzing offices. A four-man team to more than double that, and a thriving portfolio of leading brands uncanny of a year-old startup, we are ending our first year on an exceptionally high note.
Perhaps as Master builders of the novacube brand, the most apt description of our task in laying the foundation right and strong, is formidable – in all senses of the word.
As with most other startups, novacube began no more as a thought borne from observations of what the industry lacked – plenty of amazing technologies in the market, yet many were failing to make a mark due to the lack of resources or appropriate strategies. Slowly this thought morphed into a call to action; a difference we saw we could make. Outlandish as it sounds, we were going to be a start-up, that helped technology start-ups…start up!
Our business idea was fresh, new and unique to the market. We barely had competition, and no one to look to as a benchmark for comparison. You could call it both a blessing and a curse, but one thing definite – realising this idea was going to be a formidable undertaking.
Taking the road less travelled, or in this case none travelled, involved a copious amount of effort, time and sacrifice that most of us with a non-entrepreneurial background – were ever used to giving. Relinquishing our comfortable corporate jobs for a dream we believed in was exciting, yet exceedingly daunting.
Thankfully, novacube has a strong support system, in the form of family, colleagues, fellow industry friends, partners and investors, which continues to grow deep and wide today. They are the people who believe in us and makes it easier when the going gets tough. Without them, there is no novacube.
As we blow out the candle for our first birthday, we realise it isn't our spectacular portfolio or incredible turnover, that take the cake. Rather, it is this formidable team we have curated, that not only boasts the brightest minds in the industry, but are also the most dedicated, most reliable and most like family.
We began this journey thinking that as a start-up, sacrificing time with family was inevitable. When really, family was exactly who we worked alongside every single day.
So here's a toast to another year of highs and lows, hitting walls and breaking down formidable barriers. As long as it's done with the novacube family, we will continue to emerge successful.
We are looking forward to turning Two!
On behalf of the novacube team,
Grenadine
###
Media Contact
Grenadine Lau
Director – Marketing & Operations, novacube
Email: grenadine@novacube.com
DID: +65 6440 3183
Tags: Asia Pacific, birthday, first anniversary, novacube, novacubeturnsone