Novacube insights: My Takeaway as a Judge on Seedstars World, Singapore
POSTED on November 22, 2016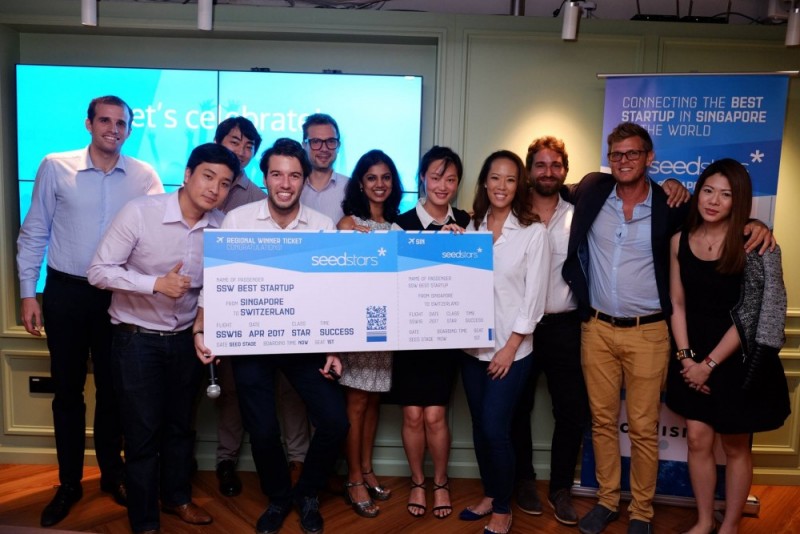 Image Credit: Seedstars World 
This year, I was once again invited as a jury of Seedstars World, Singapore to assess 8 local start-ups at a pitch showdown.
Organised by Seedstars Group, Seedstars World is a competition that takes place in over 65 countries, gathering emerging market startups to pitch their way for up to a million-dollar investment, trainings and other catalytic perks.
The 8 startups showcased vastly different technologies – from retail to medical, education to even a wine delivery platform! Each team had their ideals, and each product a unique proposition and market gap to fill. It was all very interesting and they made highly convincing business cases. What struck me the most was the increased maturity of ideas and technological implementation brought to the table this year – a sure manifestation of intense market research, trial and error and persistence to stretch their product to its full potential.
Though there could only be one winner, I am sure all benefited a great deal from the feedback and process leading up. Above all, I hope they know that losing isn't failing. If anything, they walk out of the competition with more reason to improve and even more grit than they walked in with. Something that truly resonates with my team and I.
Just one and half years into our own startup journey, novacube is progressing at a rate way past expectations. Caught up in the whirlwind of accelerated growth, being present at Seedstar was a timely reminder of our own team's journey starting out – particularly, what, or rather the 'whys'  that keep us going and thriving when the odds are against us.
The first 'why' is Family, and by family, I do not mean our biological families. Our family here is each other. Facing the daily grind with a close knit team that's like family is always better and crucial to getting through the toughest of times.
The second 'why' is Significance. Like all budding entrepreneurs, we began with a passion to make a difference and create a new value in the marketplace. We sought to help businesses scale and venture into new regions at a fraction of the cost. While generating revenue is of course important, it wasn't taken as the goal. Rather, rooting our business acumen in a sole desire to grow our partner brands' in a way like never before, made forging onward a more joyful experience.
Thirdly – Change. As the saying goes,don't limit your challenges, challenge your limits. We formulated a unique strategy that would challenge traditional expansion methods companies currently employ to help them meet their end goals faster and better. Each new brand that we onboard represents their trust in our promise to expand their business radically. We are as much challenging our partners' existing business model as it is challenging our own expertise, and in that process, breeding positive and dynamic change to our teams' strategies.
Our last 'why' is Ownership. Don't start something you can't finish. When we decided to embark on this startup journey, failure was and is still never an option. Our business is never our own; our business is our customers', our partners', our friends' and our families'. For that, we refuse to create anything but success for novacube.
Assessing the 'why' is a crucial step that every startup needs to be crystal clear of going in. It is what will motivate that last mile push whether your business is at its pit or peak, it is what carries you through when things go awry, and it might eventually establish the governing principles of your business.
With that, I wish all who have taken to the grind, only success!
Grenadine
###
Media Contact
Grenadine Lau
Managing Director – Operations, novacube
Email: grenadine@novacube.com
DID: +65 6440 3183
Tags: innovation, Seedstars, Singapore, startup, startup challenges, technology