innovfest unbound 2017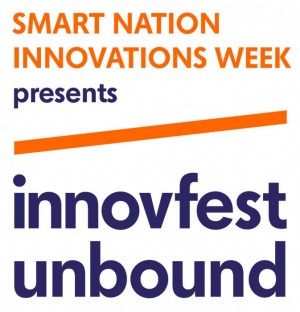 Date : Wednesday, 3rd May 2017 to Thursday, 4th May 2017
Time : 8:30 am to 7:00 pm daily
Venue: Marina Bay Sands
innovfest unbound is the anchor event of Smart Nation Innovations, a week-long series of events that showcase Asia's most innovative developments. As Southeast Asia's largest innovation festival, we can expect to see over 8,000 entrepreneurs, brands, corporate executives, investors and tech start-ups meet and share new ideas, build partnerships and celebrate digital disruption.
In partnership with Infocomm Media Development Authority (IMDA), innovfest unbound is organised by NUS Enterprise and unbound and is Southeast Asia's most exciting innovation festival. Co-Chaired by Yossi Vardi and Lily Chan, it is the place where brands connect with disruptive innovation and explore Asian opportunities.
This year, 4 additional satellite events are being launched that will highlight the trends shaping the world of tech throughout 2017; convergence, futurenow, fintech360 and arise.
Cato Networks will be exhibiting in partnership with Innov8, Singtel.
Drop by the Innov8 booth to see a demo of Cato Networks and how we are disrupting traditional Network & Security solutions and services!

About Innov8
Innov8 is a corporate venture capital fund with its own set of decision-making, approval and funding processes. It has a fund size of US$250 million, with presence in Singapore, Silicon Valley, Tel Aviv and other markets. Innov8 focuses its investments on technologies and solutions that lead to quantum changes in network capabilities, next-generation devices, digital content services and enablers to enhance customer experience. It works closely with the ecosystem of leading innovators, developers, government agencies, R&D and capital providers to bring cutting-edge technologies and solutions to the various markets the Singtel Group operates in.