LightCyber @ RSA Conference 2016 Asia Pacific & Japan

Date : Wednesday, 20th July to Friday, 22nd July
Time : 8:00am to 6:00pm
Venue: Marina Bay Sands, Singapore
RSA Conference Asia Pacific & Japan is the leading information security event in the region. Join us 20 to 22 July at the Marina Bay Sands in Singapore for three days of engaging sessions and intense networking. Get exposure to innovative technologies and leadership that will help secure your organization and your future.
LightCyber was founded by cyber warfare experts to help security analysts answer one question: Would you know if an active attack was underway in your network. Despite the massive investment in threat prevention technologies, growing volumes of data breaches confirm that we cannot prevent 100% of intrusion attempts on your network. Once your network is compromised, standard security analytical tools, like SIEM, are highly ineffective for finding the attackers hiding inside your network. A new approach is needed so security analysts can confidently answer this question affirmatively, and simply sifting through logs faster (even in an automated fashion) is not enough.
Product Director of LightCyber Asia Pacific and Japan, Yusuke Sakurai, will be available at the booth for 1-1 meetings and demos for interested parties.
Yusuke Sakurai | Product Director of LightCyber Asia Pacific and Japan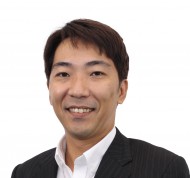 LightCyber is a sponsor and will be situated at booth E65 @The Sands Grand Ballroom Level 5. Do drop by and say hi to the team!