2016 Braidio Workshop Series #2 – Singapore

Date : Monday, 16th April, 2016
Time : 10:00am to 12:00pm
Venue: Novacube Headquarters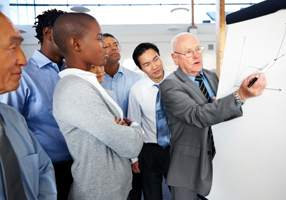 Join the Braidio team for a roundtable discussion on the challenges and successes around Collaborative Learning.
Braidio focuses on three basic human activities – learning, networking and collaboration – to establish a sustainable employee-driven learning economy within your organization. Braidio's content delivery approach enables your employees to organically integrate learning into their daily workflow while allowing the employer to build and monitor learning metrics. As a result, Braidio advances your business with talent development tools that employees will actually use, at a fraction of the cost of traditional (and under-utilized) training tools.
Learn how Braidio does this through interactive content, management made easy and seamless integration, and the benefits of Collaborative Learning that creates an organic learning network, real community, fully engaged teams and the speed to launch.
Discussions will be led by Joel Tian, Briadio Territory Manager, Asia Pacific & Japan.
Agenda
10:0pm to 12:00pm – Roundtable Discussion & Questions
This event has limited seats, you will be pre approved by the event organiser to attend.