2016 CIFI Security Summit Singapore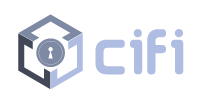 Date : Tuesday, 23rd February 2016 to Wednesday 24th February 2016
Time : 09:00am to 05:30pm
Venue: Marina Mandarin Singapore hotel

The Annual CIFI Security Summit takes place all over the world, Asia, Europe, Australia & North America. These summits are essential 2 day conferences and exhibitions bringing together leading security experts from around the globe to discuss Cyber Intelligence, Digital forensics, Cyber Security and Cyber Investigations. This is the only event of its kind that will run 4 simultaneous streams over 2 days in addition to case studies, demonstrations from global business leaders and a 30+ Exhibition.
Exabeam's Product Director – Harjith Prabhakaran – will be speaking at the summit, on 24 Feb, 10:45 AM – 11:45 AM. He will be presenting insights to the User Behaviour Analytics Space and the growing necessity of UBA solutions.
SPEAKER
Harjith Prabhakaran | Product Director – APAC & Japan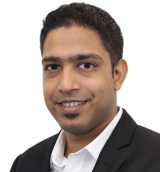 We'll also be exhibiting at booth #11, please come by and our team will be happy to share more. See you there!