CIFI Asia – Singapore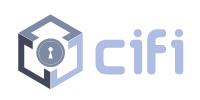 Date : Tuesday, 21st February 2017 to Wednesday, 22nd February 2017
Time : 9:00 am to 5:15 pm
Venue: Marina Mandarin Singapore

The Annual CIFI Security Summit takes place all over the world, Asia, Europe, Australia & North America. These summits are essential 2 day conferences and exhibitions bringing together leading security experts from around the globe to discuss Cyber Intelligence, Digital forensics, Cyber Security and Cyber Investigations. This is the only event of its kind that will run 4 simultaneous streams over 2 days in addition to case studies, demonstrations from global business leaders and a 30+ Exhibition. With over 250+ attendees and 30+ exhibitions, this year's CIFI Asia Singapore is definitely not one to be missed.
BitSight Technologies is transforming how companies manage information security risk with objective, verifiable and actionable Security Ratings. Founded in 2011, the company built its Security Rating Platform to continuously analyze vast amounts of external data on security issues and behaviors in order to help organizations manage third party risk, underwrite cyber insurance policies, benchmark performance, conduct M&A due diligence and assess aggregate risk. Seven of the top 10 cyber insurers, 56 Fortune 500 companies, and 3 of the top 5 investment banks rely on BitSight to manage cyber risks. For more information, please visit www.bitsighttech.com, read our blog or follow @BitSight on Twitter.
Join us at this year's CIFI Asia Singapore as BitSight participates as a Silver Sponsor of this event. You may locate us at booth#14 to have your queries answered or just for a demo presentation. 
Royston Chng will be speaking at CIFI Asia Singapore. 
Stream: CyberTECH
Session Title: How to Get Control of Third Party Risk
Session Overview: Vendor risk management (VRM) is no longer emerging; it is here and we are seeing an increasing number of customers adopting robust vendor risk management program and best practices. Join Royston Ching from BitSight to learn how to deal with the evolving challenges, identify and address vendor risk management gaps, and see where the industry's VRM landscape is heading.
Date & Time: 21st February 2017 (CIFI Day 1) @ 2.40 PM
SPEAKER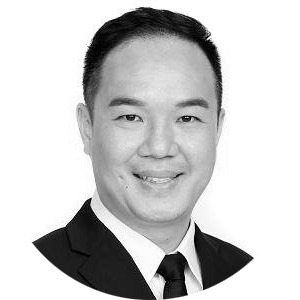 Royston Chng | BitSight Technologies Regional Director – Asia Pacific & Japan
Royston Chng has 14 years of experience in Asia Pacific 's IT Industry . Royston possesses diverse experience having been in the end user, system integration, distribution and principal organizations covering systems development & engineering, security architectural design & consultancy roles. Prior to BitSight Technologies, Royston worked with Barracuda Networks, Inc. for a over than a year. As Regional Director, Southeast Asia and Korea, he was the lead managing the regional Sales, Marketing and Engineering teams. The team successfully delivered 180% quota within 180 Days in 2015. Past Experience • Regional Sales Manager for South East Asia at Imperva, Inc. where he consulted with key customers from executive committees and senior management teams to gain understanding of their needs and advocate IT Security Best-Practices and strategies internally and externally. The region was named top in 2014. • Account Director at BT Global Services where he managed all strategic account planning in the Public Sector and Financial Services Industry. He was responsible for identifying new clients and business opportunities, meeting with key stakeholders to explore the latest technologies as part of solution integration offerings, contributing to 65% of the Business Unit's total revenue.