CIFI Security Summit 2016 Melbourne, Australia – BitSight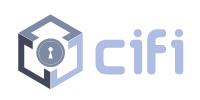 Date : Tuesday, 20th September 2016 to Thursday, 21st September 2016
Time : 9:00am to 5:40pm
Venue: Melbourne Convention and Exhibition Centre

The Annual CIFI Security Summit takes place all over the world, Asia, Europe, Australia & North America. These summits are essential 2 day conferences and exhibitions bringing together leading security experts from around the globe to discuss Cyber Intelligence, Digital forensics, Cyber Security and Cyber Investigations. This is the only event of its kind that will run 4 simultaneous streams over 2 days in addition to case studies, demonstrations from global business leaders and a 30+ Exhibition. With over 400+ attendees and 30+ exhibitions, this year's CIFI Security Summit held in Melbourne is definitely not one to be missed.
BitSight Technologies is transforming how companies manage information security risk with objective, verifiable and actionable Security Ratings. Founded in 2011, the company built its Security Rating Platform to continuously analyze vast amounts of external data on security issues and behaviors in order to help organizations manage third party risk, underwrite cyber insurance policies, benchmark performance, conduct M&A due diligence and assess aggregate risk. Seven of the top 10 cyber insurers, 56 Fortune 500 companies, and 3 of the top 5 investment banks rely on BitSight to manage cyber risks. For more information, please visit www.bitsighttech.com, read our blog or follow @BitSight on Twitter.
Join us at this year's CIFI Security Summit 2016 Melbourne as BitSight participates as a Silver Sponsor of this event. You may locate us at booth#4 to have your queries answered or just for a demo presentation. 
Royston Chng will be speaking at CIFI Security Summit Melbourne 2016. 
Stream: Cyber Security (MGMT)
Session Title: Technology Risk & IoT Explosion – The Challenges and The Cyber Related Risks
Date & Time: 20th September 2016 (CIFI Day 1) @ 4PM
Speaker Details: Please refer below
EVENT AGENDA
Day 1: Tuesday. 20th Sep
9:00 – 9:50  Grand Panel – The Collaborative Approach to Fight High-Tech Crime
9:50 – 10:40  Conducting Forensic Investigations of Suspicious Incident
10:40 – 11:00   Networking Break
11:00 – 11:50  Preventing and Eliminating Sophisticate Malware and Cybercrime with Real-Time Threat Intelligence
11:50 – 12:40  Understanding the New Threat Landscape: A Look into Global Trends and High Profile Attacks Like the DD4BC (DDoS for BitCoin
12:40 – 2:00  Lunch
2:00 – 2:50  Intelligence – Open Source Intelligence: Tools, Trends and Beyond | Intelligence Cyber Security (MGMT) – Business Resilience and Incident Response Strategy
3:00 – 3:50  Intelligence – OSINT: Vetting & Surveillance | Intelligence Cyber Security (MGMT) – Cyber Risk Management Programs
4:00 – 5:00  Intelligence – OSINT Mapping – Cyber Crime, Security and Digital Intelligence | Intelligence Cyber Security (MGMT) – Technology Risk & IoT Explosion – The Challenges and The Cyber Related Risks
Networking Cocktail
Day 2: Wednesday, 21st Sep
9:00 – 9:50  The Threat & Security Analytics
9:5 0- 10:40  Information Governance – Key to Safeguard & Manage Your Data to Avoid Vital Data Breach
10:40-  11:00   Networking Break
11:00 – 11:50  Open Source Intelligence Gathering: The Dark Net and The Evolution of Social Media Profiling
11:50 – 12:40  Online Financial Crime Intelligence: KYC and Monitoring Your Client in The Open Source World
12:40 – 2:00  Lunch
2:00 – 2:50  Digital Forensic – Penetration and Security Testing Best Practices | Digital Forensic Cyber Threat and Investigation – The Malicious Insider Threat Detecting Suspicious Patterns Examining Latest Exfiltration Techniques
3:00 – 3:50  Digital Forensic – Know Your Suspect – Uncovering Hidden Evidence from Mobile Devices | Digital Forensic Cyber Threat and Investigation – Data Breaches Investigation – Case Studies
4:00 – 4:50   Digital Forensic – Android & Network Forensics Device Forensic Analysis of Android Social – Messaging Applications | Digital Forensic Cyber Threat and Investigation – Deception Techniques and Tracking Attacker Using Honeypot
4:50 – 5:40  Digital Forensic – Forensic Analysis and Remote Evidence Recovery | Digital Forensic Cyber Threat and Investigation – Vulnerability Assessment and Threat Intelligence
---
SPEAKER
Royston Chng | BitSight Technologies Regional Director – Asia Pacific & Japan