Cloud Expo Asia 2016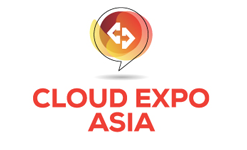 Date : 12th October to 13th October 2016
Time : 9:15am to 5:00pm
Venue: Marina Bay Sands Expo and Convention Centre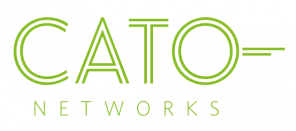 About the event

Cloud Expo Asia focuses on the important things: bringing the right solutions to the right audience – for two days of intensive knowledge sharing, business and innovation. Cloud Expo Asia continues to prove that if you want to do cloud business in Asia Pacific, then this is the place to be. In its previous year, Cloud Expo Asia held a record-breaking attendance of 11,225 attendees, over 200 vendors and 200 industry experts across 11 solution theatres – its success making this an award-winning event which is something not to be missed. Join us in this 2-day event that is targeted at Southeast Asia businesses as we engage in intensive knowledge sharing, business and innovation.
About the makers

Based in Tel Aviv, Israel, Cato Networks was founded in 2015 by cybersecurity luminary Shlomo Kramer, who previously cofounded Check Point Software Technologies and Imperva, and Gur Shatz, who previously cofounded Incapsula. Cato Networks is rethinking network security from the ground up and into the Cloud. The company has developed a revolutionary new Network Security as a Service (NSaaS) platform that will change the way network security is delivered, managed, and evolved for the distributed, Cloud-centric, and mobile-first enterprise. 
Cato Networks is participating as a Silver Sponsor –  visit our booth planted at Stand 01 and book your 1:1 meeting today.

Meet our speaker Stree Naidu

Session Title: Network Security is Simple again
Conference Theatre: Cloud Security Expo Keynote Theatre (Developing and Delivering CloudSecurity Strategies)
Date & Time: Thursday, 13th October @ 10:00 – 10:25 (Including 5 minutes for Q & A)
Speaker details: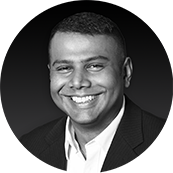 Stree Naidu has more than 18 years experience in the Asia Pacific and Japan IT industry. Stree worked with Imperva for 6 years, and brought with him a depth of technical knowledge and experience in developing and growing software businesses. In his role with Imperva, Stree focused on providing solutions to help customers in Asia Pacific and Japan protect themselves against data security threats, while also leading the regional executive team. His knowledge and expertise has earned him a reputation as a IT, Channels and Leading Data Security authority for both public and private sectors in Asia Pacific and Japan.