GovWare 2016 – Exabeam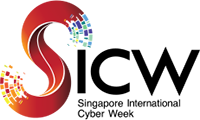 Date : Monday, 10th October 2016 to Wednesday, 12th October 2016
Time : 9:00am to 6:00pm
Venue: Suntec Singapore International Convention & Exhibition Centre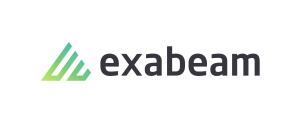 About the event
GovWare is the foundation event for the inaugural Singapore International Cyber Week. Featuring multiple tracks on the latest trends in technology, organisational implementation and user perspectives, GovWare regularly attracts the best practitioners to meet, network and discuss the things that truly matter in Cyber Security. With a speaker faculty of over 100 Government officials, thought leaders, visionaries, technology experts and industry professionals, the conference serves as a leading platform for practical, focused, and unbiased knowledge of the highest level.  
In this year's GovWare, a major new landmark will be presented in the form of the Singapore International Cyber Week (SICW) with GovWare as the main host event, which would equip you with the essential offensive and defensive cyber security skills, enabling you to secure and defend against the ever evolving cyber threat landscape globally. Other programme highlights include the CXO Forum.
Some of the key focus areas that would be covered during GovWare 2016 are:
– Enterprise Security and Data Protection
– Cyber Crime, Malwares (e.g. Ransomware), Threats and Hackers 
– Cyber Threat Intelligence & Big Data Analytics
– Industrial Controls Systems (ICS) 
Exabeam will be participating as a Booth Sponsor (Booth N28) for this year's GovWare held at Suntec Singapore International Convention and Exhibition Centre.
Speaker session details
Session Title: The Anatomy of a Ransomware Attack
Track: Cyber Threat Landscape
Location: Suntec Singapore International Convention & Exhibition Centre (SSICEC) @ MR 310, Level 3
Date and Time: 10 October, Monday @ 4:30 – 5:00 pm
Programme Overview
(Source: https://www.sicw.sg/govware/conference.html)